Child Abuse Prevention Course
Easily accessible in your school / classroom
Are you a School Counselor or Teacher?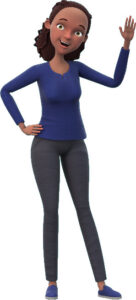 Stay KidSafe!™ for Educators - Child Sexual Abuse and Trafficking Training
(Included with the Stay KidSafe!™ curriculum) Online training for educators provides a strong foundation in child sexual abuse and human trafficking prevention that empowers staff as vanguards of children's safety. The program covers how to recognize children at risk for abuse, professional protocol in education, exact mandated reporting procedures, and how to respond to disclosure. Teachers learn how to reinforce the use of KidSafe Prevention skills at school, and how to fulfill their essential role in students' safety..